POWER YOUR PROCESS WITH THE MBTI™️
Embrace your strengths and ditch your weaknesses with your official Myers-Briggs Profile and Creative Process Consult
INTRODUCING: POWER YOUR PROCESS WITH THE MBTI™️
Powering up Your Process with your unique MBTI Profile will allow you to work with your natural preferences, instead of against them. A lot of writers have been indoctrinated into trying to approach their writing by using a set of tools and procedures that are the equivalent of writing with your non-dominant hand. It's possible, but it's hard work!
Through this assessment and one-on-one consult process you will gain an understanding of your MBTi type and the way you most naturally (and easily):
direct and receive energy—by focusing on the outside world, interacting with people and taking action, or by focusing on your inner world and reflecting on ideas, memories, and experiences

take in information—by focusing on what you perceive using your five senses or by seeing the big picture and looking for relationships and patterns

make decisions and come to conclusions—by logically analyzing the situation or by considering what's important to the people involved

approach the outside world—in a planned, orderly way or a more flexible, spontaneous way
Imagine that, right now, your dominant hand was immobilized and you had to do all of your writing, typing, and daily living tasks with your non-dominant hand. You could do it, if you had to. But it would be frustrating, difficult, and time consuming.
Your MBTI™️ preferences are like that. You can use other processes. You can even get skilled at using other processes, just like you could learn to write with your non-dominant hand if necessary.
But it will always be more work. And the last thing in the world that we need when we're trying to write is to make it harder.
WHAT MAKES ME QUALIFIED TO TEACH AND PREACH CREATIVITY AND THE MBTI?™️
I'd like to say I'm an expert in all the dynamics of the MBTI™️ and the creative process, but the truth is that while the Meyers-Briggs™️ is one of the most trusted and well researched personality profiles in the world, not much has been done on type and the writing process.
However, I am a certified Myers-Briggs™️ practitioner, and I'm also a certified Kaizen-Muse Creativity Coach and a bestselling author. Add in ten years of counseling experience as a licensed mental health counselor and it all adds up to somebody who understands writer psychology, the Myers-Briggs™️, and the writing process from the inside out.
Possibly more importantly - I'm fascinated by the Myers-Briggs™️ and can tell you that understanding my type (INFP) has profoundly changed my life.

WHY PAY WHEN THERE ARE FREE ASSESSMENTS ON THE INTERNET?
If you Google Myers-Briggs Personality Test you'll come up with a whole slew of free assessments you can take online.
You'll also notice that each one of them says "based on the Myers-Briggs Temperament Indicator."
Is there a problem with that?
Maybe. Maybe not.
Some of the online assessments are reasonably accurate and will give you some helpful information. But there's a reason why the official MBTI™️ is not free, and why it requires a credentialing process.
The official assessment is used by more than 88 percent of Fortune 500 companies in 115 countries, and available in 29 different languages. It has more than 70 years of science-based, research-based insights behind it and has helped thousands of organizations and millions of people around the world improve how they communicate, learn, and work.
Those free internet tests lack the science and the rigorous testing.
They are also missing - me!
As a certified MBTI™️ practitioner I was trained to spot the places where some people are unclear about their preferences and given tools to sort that out.

I can give you access to detailed reports and information that is not available online

During our coaching consults I will work with you to apply what you learn about your preferences to your writing process.
So, while you can probably get a feel for your basic type through a free test, you will definitely get more detailed and helpful information through POWER UP YOUR PROCESS.
And I stand by that. If you are not satisfied with your experience I will give you your money back. Guaranteed. No questions asked.
If you're not happy, I'm not happy. (Hey, it's an INFP thing)
YOU'RE GOING TO WANT TO DO THIS NOW, NOT LATER
The obvious reason to sign up now is because the insights you'll gain from the MBTI™️ assessment and the creative process consults are going to make your writing life so much easier.
But in case you need more, here are four more reasons to hit the sign up button now:
Spots are limited. I'm busy writing books, coaching, teaching classes, and living life. I don't have a lot of coaching spots available. Once they are full, they are full. You don't want to live on a waiting list!

This price isn't going to last long. Because this is a new program, POWER YOUR PROCESS is priced crazy low right now with two coaching sessions and the assessment all for $175. I'm discounting because this is a beta test to refine the process and collect writer stories. This is your chance to take advantage of that!

For a limited time I'm also offering the bonus of three months free membership in League of Legendary Writers , a private Facebook group which features ongoing support from me, plus regular virtual write ins.

The first ten writers to take advantage of this offer get an additional coaching session one month down the road.
SO WHAT ARE YOU WAITING FOR?
Grab your spot now! I can't wait to go over your results with you and show you how you can make your writing process happier, richer, and easier.
Your Instructor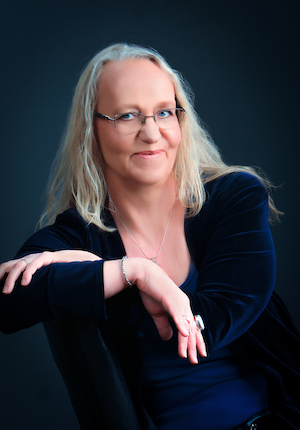 Kerry is an author and writing mindset coach who helps writers ditch their doubts, dance with their demons, and delve into creative delight so they can get their words out of their head and onto the page where they belong.
Personally, Kerry has gone from burned out, frustrated and disillusioned to loving her writing life. She's a bestselling author (as her alter ego Kerry Anne King) a Myers-Briggs practitioner, a certified Kaizen-Muse Creativity Coach, a licensed mental health counselor, an RN and a coffee snob. She has written and published nine novels since 2012, mostly while running a household and maintaining a full time job.

Course Curriculum
Power Your Process
Available in days
days after you enroll
Frequently Asked Questions
What happens when I sign up?
In the curriculum you'll find a link to schedule your first consult with me. From there, I'll give you a link to take the online assessment. After you've completed that, we'll meet again to discuss your results and how you can use them to power up your writing process.
Time is tight - what if I can't figure out time to do this?
This is not a time consuming process. I'll work with you to find a time to schedule your first consult (you'll only need 30 minutes). You'll take the assessment online when it's convenient for you. And then I'll work with you to schedule the final consult.
What if I am unhappy with the assessment and consult
If you're not happy, I'm not happy. If you engage in the process and are not satisfied, I will give you your money back. No questions asked.